Enso Pure Ocean Classic Range
Developed with the environment at the forefront of its design philosophy, the Ocean Classic package treatment plant has been designed and tested to the latest European regulatory standards (BS EN 12566-3).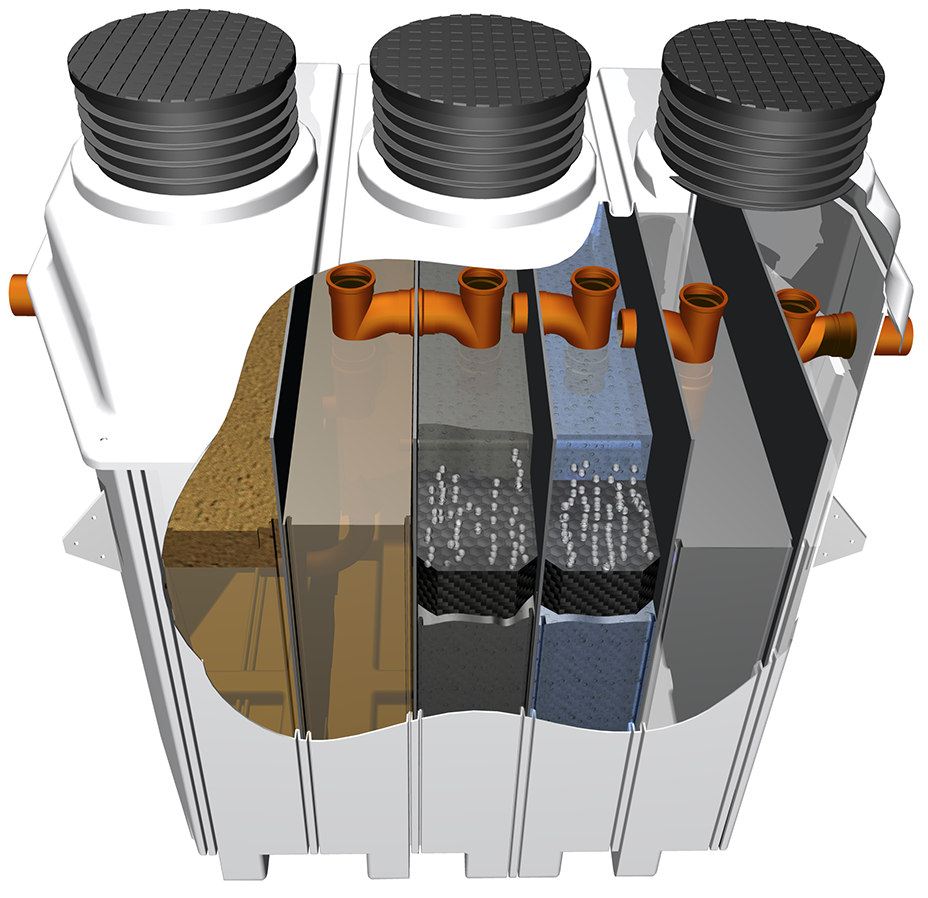 Sustainable. Reliable. Affordable.
Product Information


The Enso Pure Ocean Classic range (6-25pe range) of package treatment plants was developed with sustainability as a top priority to protect the environment.

The range has been designed and independently tested to the latest European regulatory standards (BS EN 12566-3), consistently exceeding the test performance requirement for CE accreditation and environmental discharge regulations.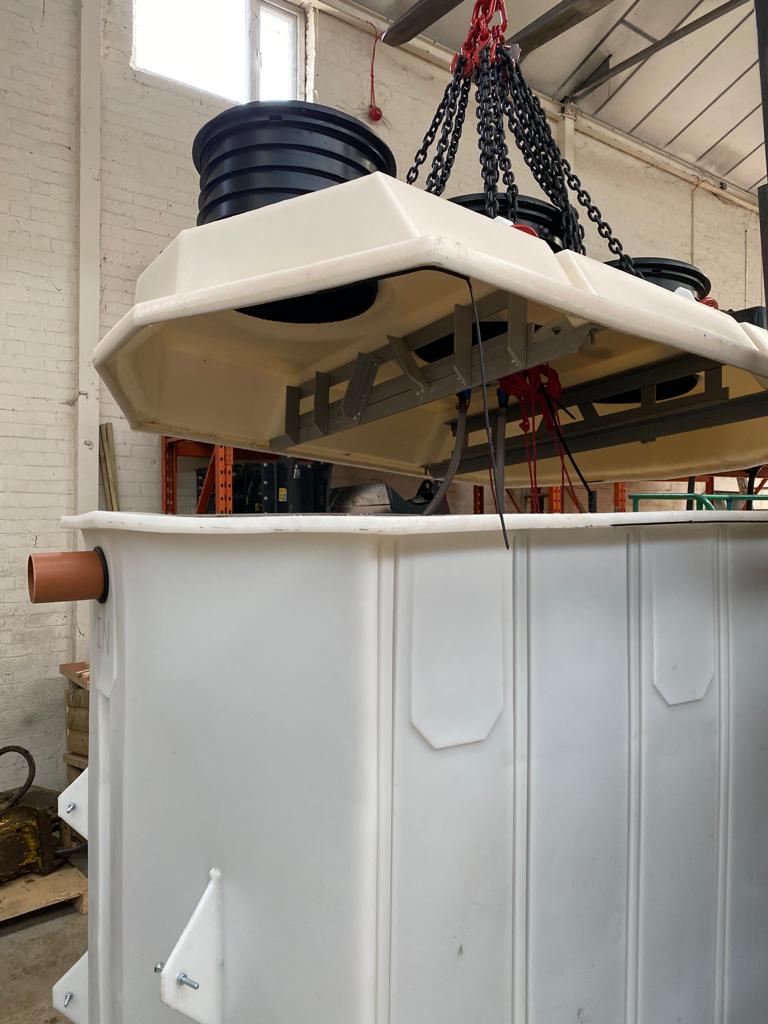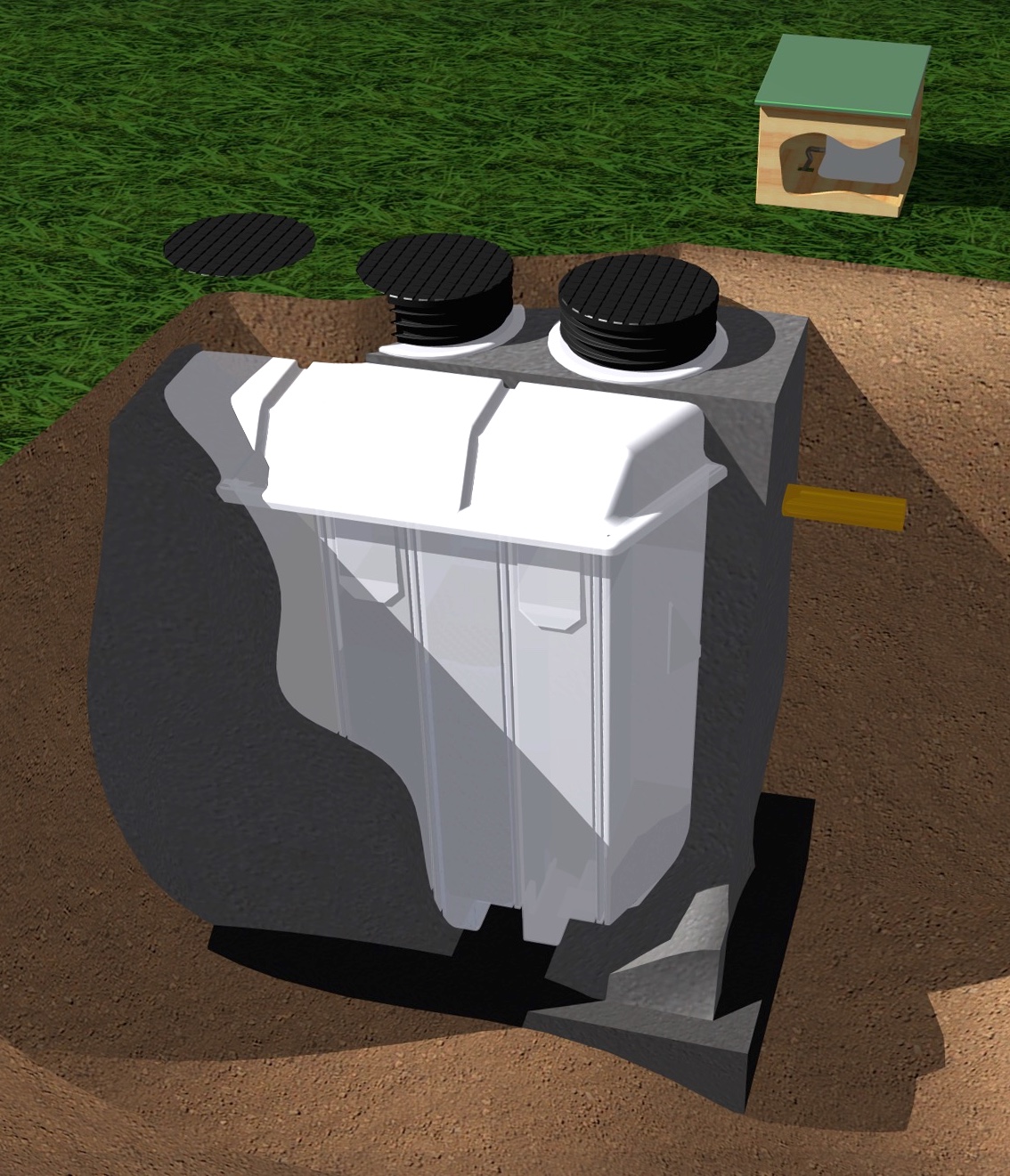 Low energy consumption, low operation and maintenance costs and a completely below ground installation, makes the Enso Pure Ocean Range the ideal product for any project, from single dwellings to light commercial applications (restaurants, campsites, small hotels and public houses).

The system uses the latest Submerged Aerated Filter (SAF) Technology, with a modular tank approach, providing total versatility with the package.

Enso Pure can design and build bespoke packages to meet any specific discharge requirement that may need to be achieved for any specific applications or environmental regulations, including nitrate and phosphate removal.
Five Reasons To Use The Enso Pure Tank
Versatile
The unit can be installed anywhere, including driveways. The inlet/outlet connections can be fitted anywhere to suit your site.

Robust
The chamber is manufactured from rigid, durable and tough polyethylene. This extremely robust material prevents the chamber suffering from damage during delivery and installation.

Lightweight
The unit can be installed in any site conditions or locations.

No Moving Parts
There are no moving parts within the treatment plant, which makes it very reliable.

Pure Effluent
Its design concept and media ensure that effluent discharged by the treatment plant is exceptionally pure.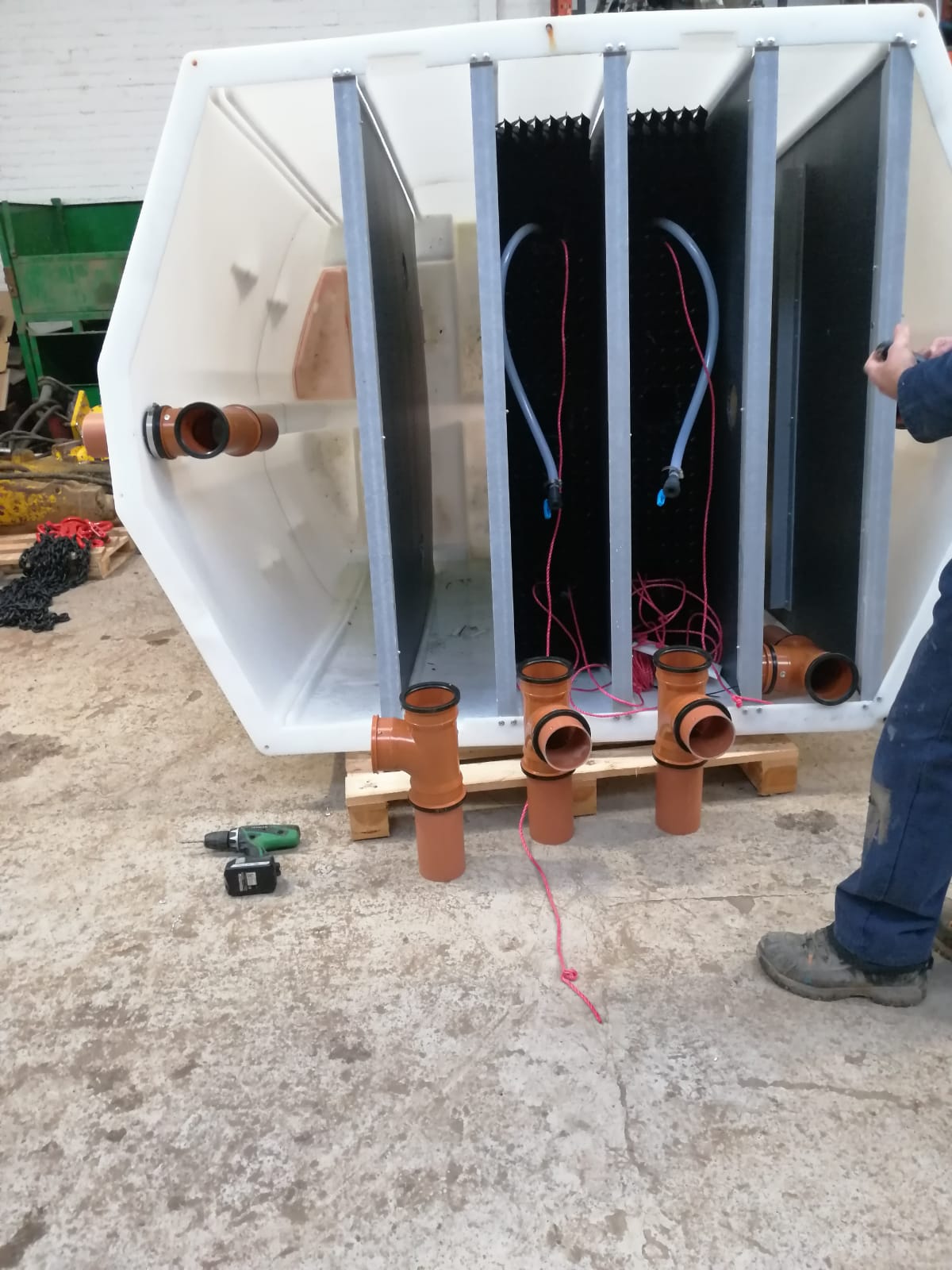 Bespoke Solutions
Sample Chambers
Nitrate Removal Systems
Phosphate Removal Systems
Filtration Screens
Pumped Outlets
Pumps, Pump Chambers
Air Blower Alarms
GSM Telemetry Alarm Notifications
Energy Saving Device (Saves Up To 50% Energy Usage)
Higher Performance Plant Upgrades
Inline and Chanel Sewage Macerators
Raw Sewage, Transfer Pumping Stations
Alarm Beacons & Controls
Spares and Air Blowers
Installation
The Enso Pure Ocean Classic Range has been designed with the developer, self-builder and installer in mind. The lightweight construction and the shallow depth of the system makes the unit very easy to install in any site conditions. There is also a comprehensive set of installation instructions provided with every Ocean Classic purchased.
Need More Help?
Our dedicated installations and technical teams are standing by to assist you.
Plant Specification
Ocean 6
Ocean 12
Ocean 18
Ocean 25
Ocean 35
Ocean 50
PE (max)
6
12
18
25
35
50
Max. Flow (m3/day)
1.2
2.4
3.6
5.0
7.0
10.0
Max. BOD Load (kg/day)
0.36
0.72
1.08
1.5
2.1
3.0
Max. NH3 Load (kg/day)
0.05
0.10
0.14
0.20
0.28
0.40
Desludge Interval (max)
12 months
6 months
3 months
Inlet Invert (mm)
750 (can be adjusted)
Depth below inlet (mm)
1650
Length (mm)
2,200
3,500
5,300
Width (mm)
1,700
2,200
Height (mm)
2,400
Weight (kg)
350
2x 350
3x 350
Power Consumption (w)
63
92
123
178
245
356